Share this article paywall-free.
DENVER — The Hudson Pirates (13-2) needed more than the allotted 80 minutes, but secured their spot in the Class 1A girls' state soccer tournament with a 1-0 overtime win over Denver (16-2), Thursday.
At the 6:10 mark of the first overtime period, junior Annabelle Lange settled a Madison Willand corner kick on the left side of the goal area, set her feet and buried a shot on the short side for the win.
"I am very excited," Lange said. "I was really hoping to win this game. It is unreal. I am just super excited."
"I was not thinking it was going to go to me. I was thinking, 'I have to stop it quick and shoot it.'"
The Pirates and Cyclones last faced each other on May 8 in a game which Denver managed a 2-1 win in penalty kicks. That loss 17 days ago served as one of many ways the past motivated Hudson on Thursday.
According to Pirates goalkeeper Macey McKenna, Hudson also drew upon its 2-1 regional final loss to Center Point-Urbana in 2022.
"I wanted it so bad," McKenna said. "We lost in our regional final last year in PKs…I have been a substate final five times in high school career. I was just ready to make it to state. So, I am so happy that we finally did."
McKenna, who managed a shutout, credited her teammates and learning from their previous matchup with the Cyclones for helping her to such a strong performance in net.
"Work hard in practice," McKenna said. "My coach, Ben, and I have been really working on the crosses that they take down the line and what they kick in the middle…I have to give it all to my defense. They are the best thing ever. I could not do what I do without them."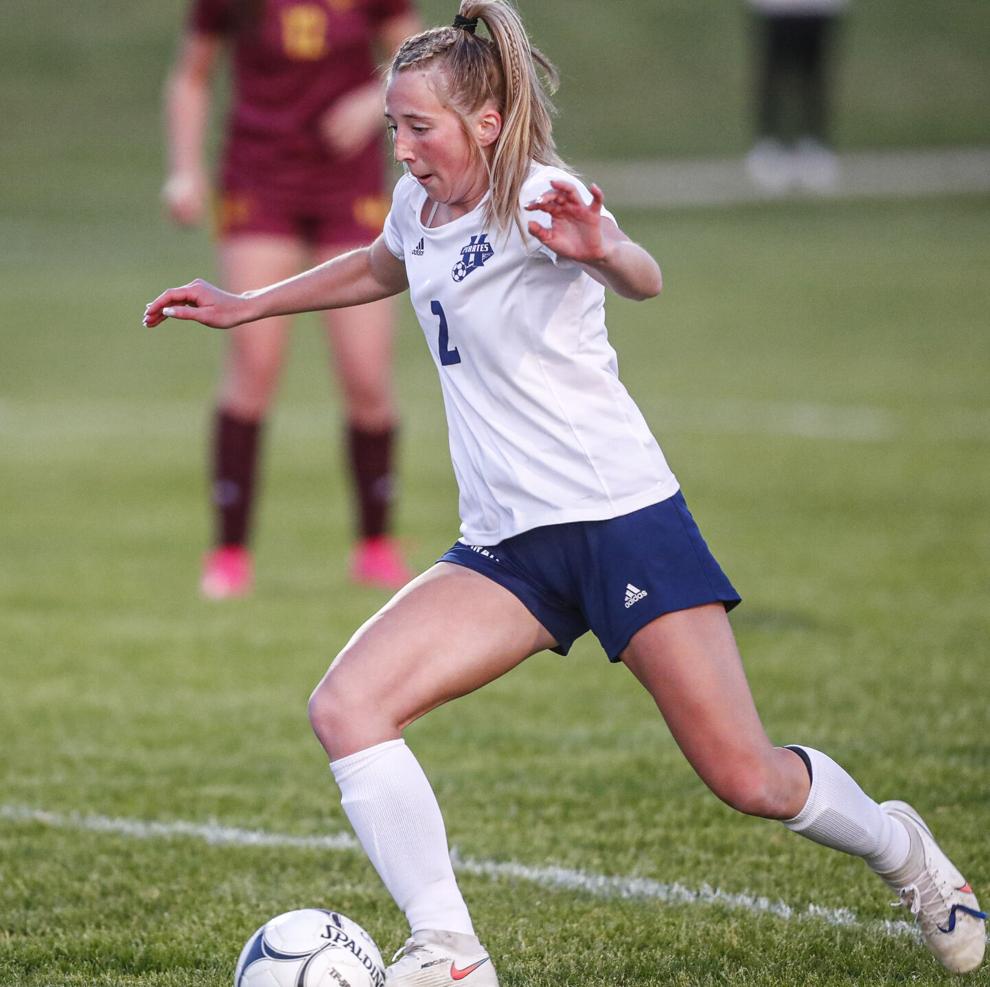 Lange similarly noted the rest of the Pirates' lineup studied their previous matchup with Denver as well.
"We need to do fast passes and get it wide and cross the ball in order to win," Lange said. "The challenge was trying to get our possession over, defend and never stop. Keep going."
Neither team gained an edge early in the contest though Hudson nearly opened scoring in the ninth minute. Denver goalkeeper Tori Schroeder bobbled a ground ball, but swallowed the chance before Hudson could capitalize.
Denver controlled possession for the majority of the remaining time in the first half, but Hudson head coach Ashley Smiley said her team knows how to play a defensive game.
"Defense wins games," Smiley said. "We defend as 11 and we attack as 11. That is the big thing is we have to defend and then we can still move it up the field."
Denver opened the second half on the attack, peppering McKenna. The senior keeper remained strong, swallowing up each chance.
McKenna's showed her full range as the 6-foot-1 stalwart came up with a stop on a long ball which forced her to range right and punch the ball away with an outstretched right fist in the 17th minute of the half.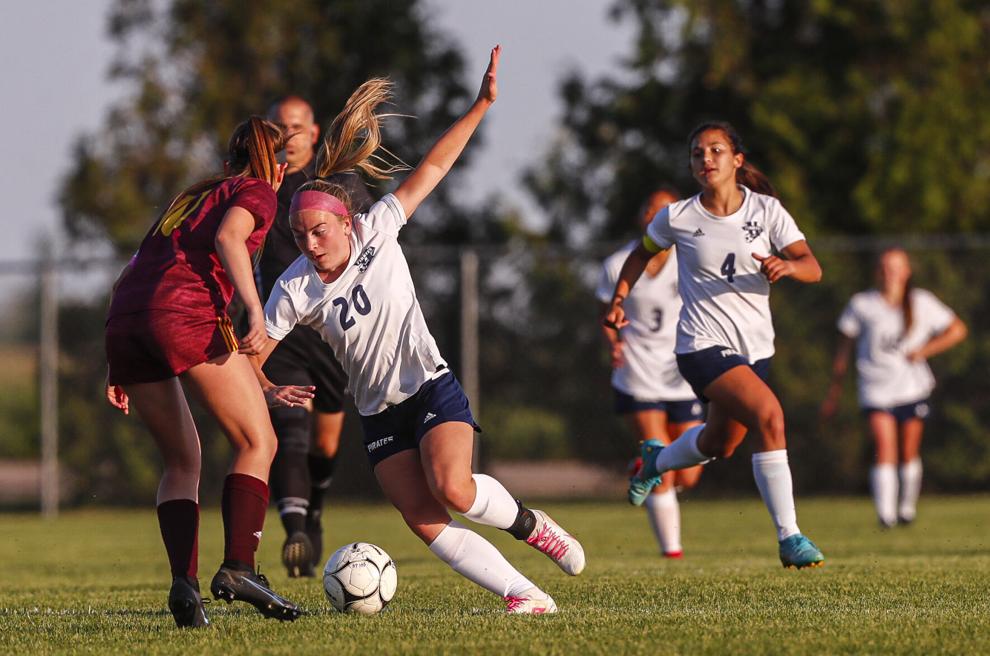 In the final 10 minutes, Hudson's offense managed to create pressure, putting two dangerous attempts on Schroeder. Schroeder, though being out of position for one of the shots and needing the dive to her right for the other, made both saves to maintain the scoreless gridlock.
With strong goalkeeping on both ends, the contest headed to overtime where Lange's goal ended the contest with 6:10 remaining in the first overtime.
Heading into overtime, Smiley said she kept her message simple and straightforward.
"Do not ever give up," Smiley said. "Just keep pushing it and playing with heart and hustle. Be loud and play Hudson soccer."
"They wanted it really bad. I cannot explain it how bad they wanted it. They were ready for it yesterday, last week. They were looking forward to this game."
Photos: Hudson girls soccer defeats Denver in regional championship, May 25
Soc Hudson vs. Denver 1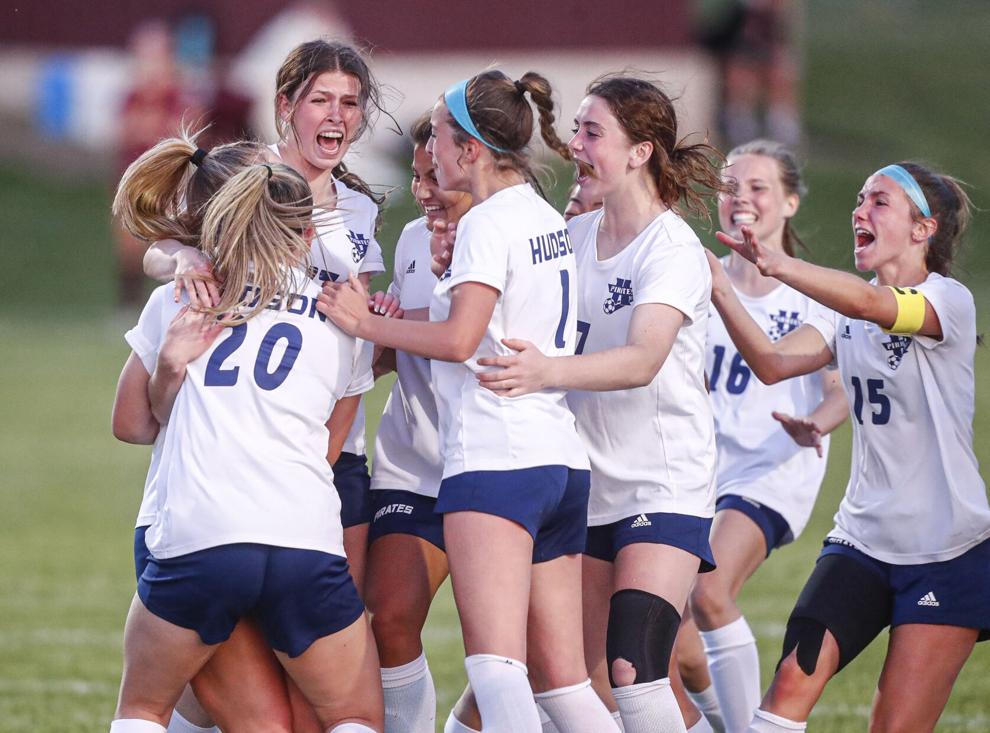 Soc Hudson vs. Denver 2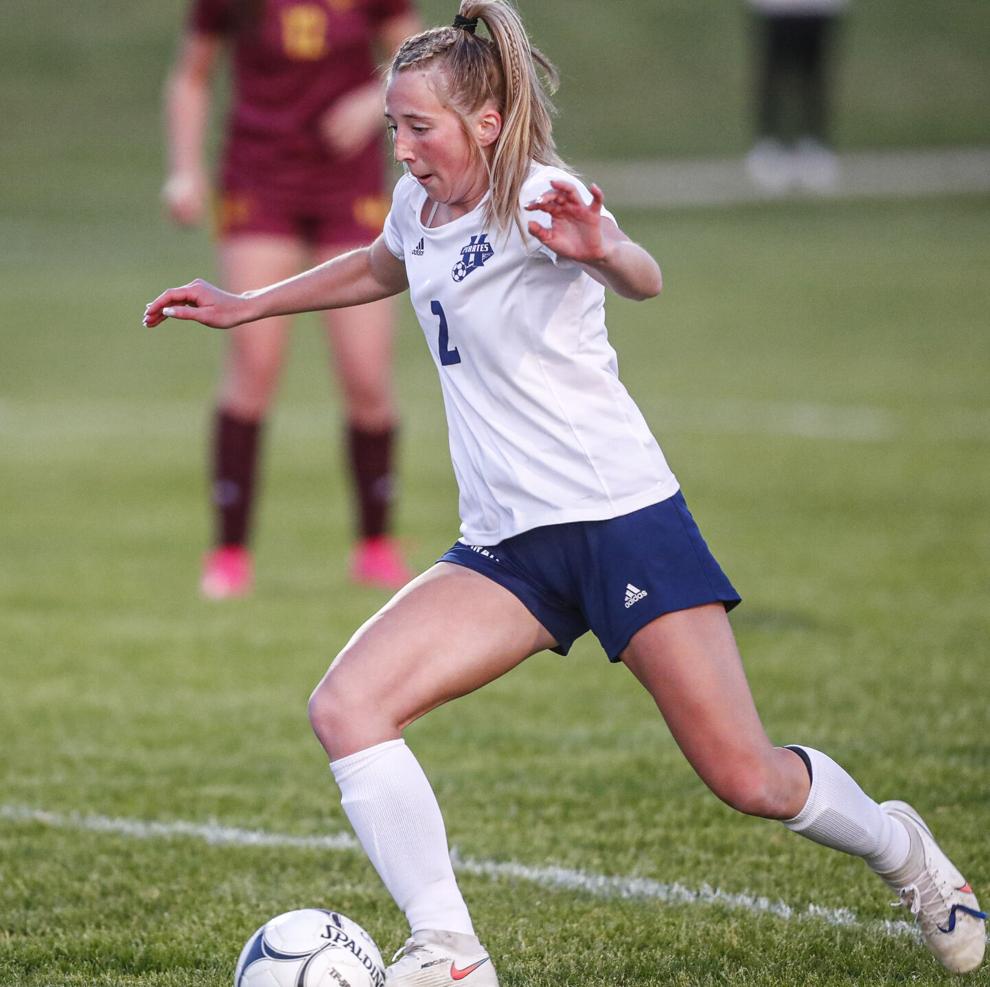 Soc Hudson vs. Denver 3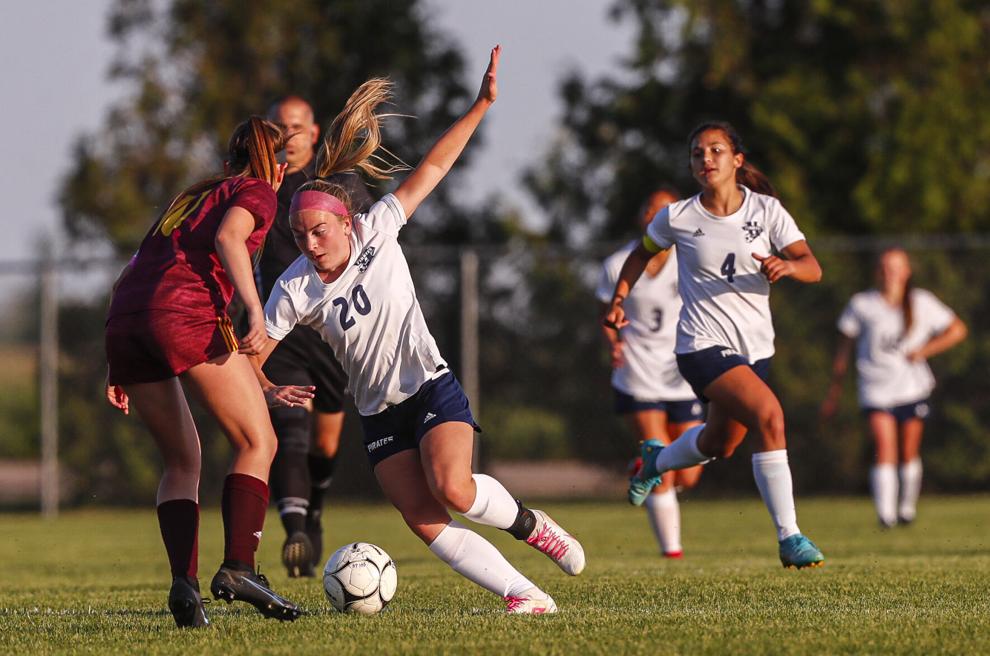 Soc Hudson vs. Denver 4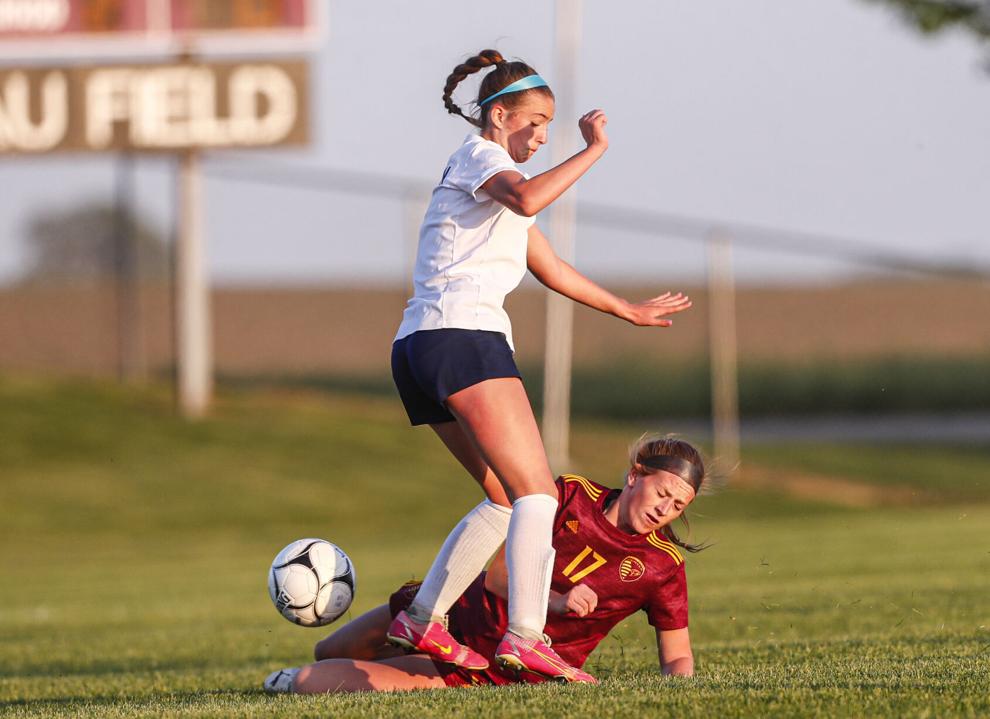 Soc Hudson vs. Denver 5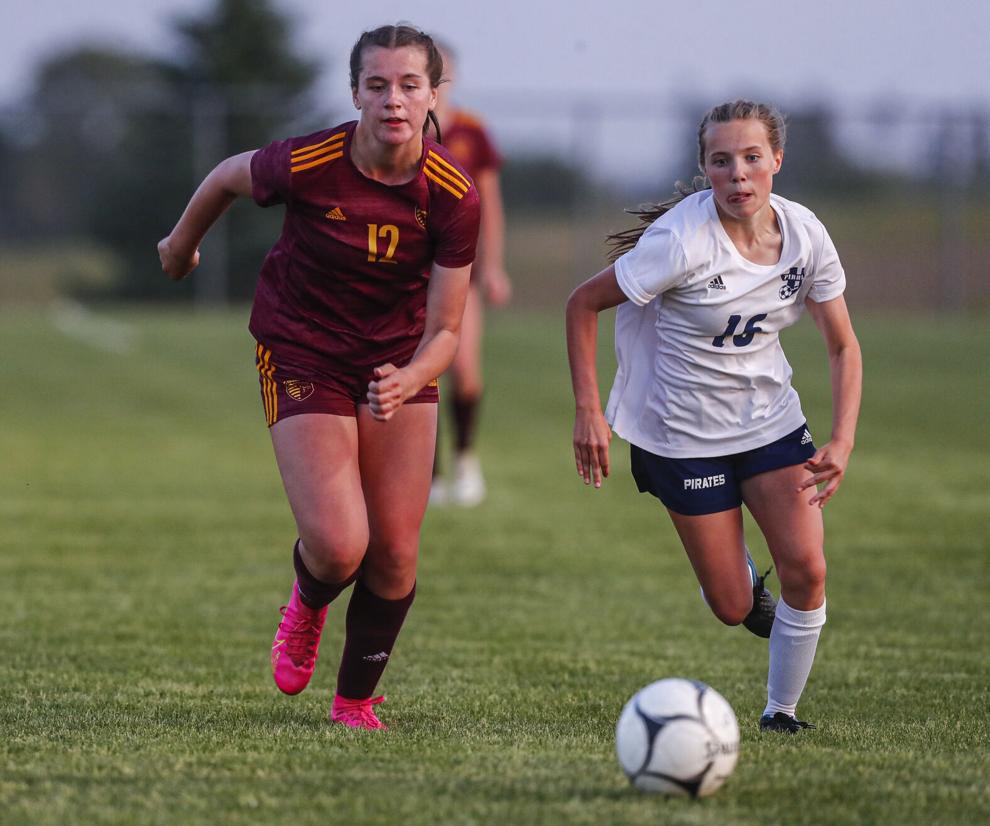 Soc Hudson vs. Denver 6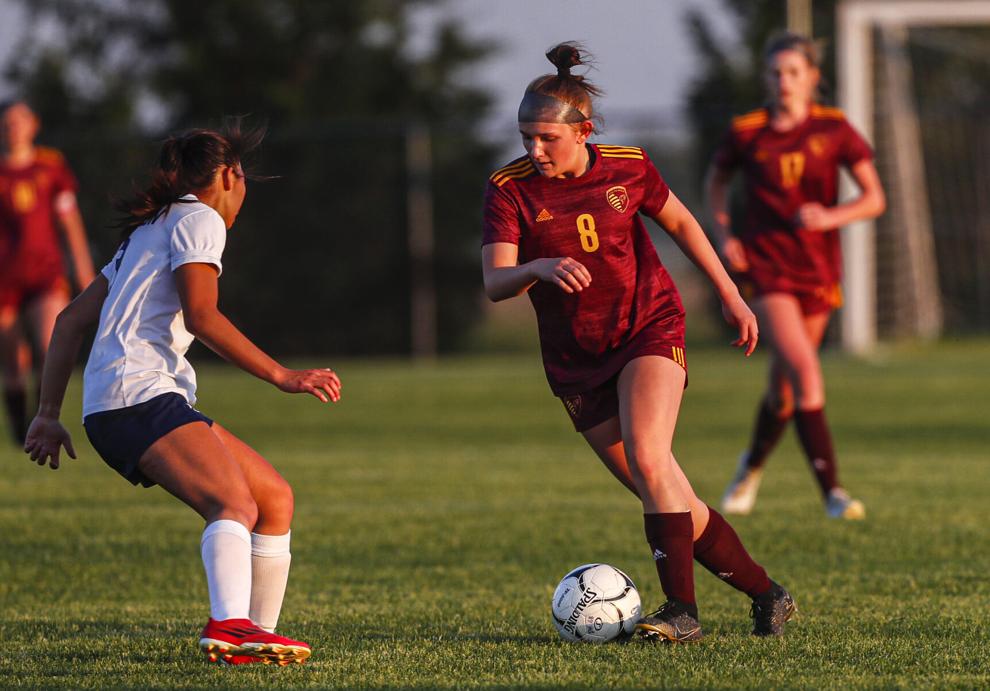 Soc Hudson vs. Denver 7